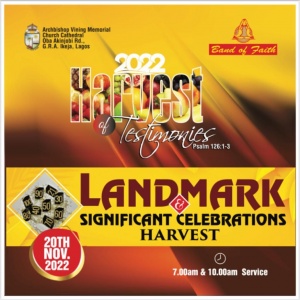 We give thanks and praise to Almighty God for this far He has led us.
We are almost at the last train station. This is therefore to bring to your information.
We want Societies that celebrated, individual, couple Special Anniversaries eg 30, 35, 40, 45 years etc to give us their Society's Anniversary picture to be scrolled on Landmark & Special Celebrations Harvest Thanksgiving.
This picture placement is at no cost to your Society.
Pls send picture, name of Society, year etc to 08033049663, 08033013274, on or before 12noon, Wednesday, 16th November
Thank you